The boat sold last week. Sort of sad to see it go but pleased that it will be used and taken care of!
I have decided to sell my 20 foot Strip Built Grand Lake Canoe. I have not really used it for the last five or so years and it is too nice of a boat to let simply hang in the rafters never being used. I have many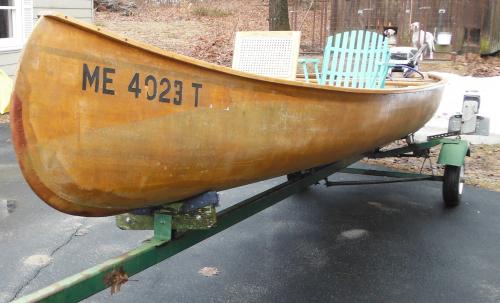 great memories of days in it fishing the smaller ponds in the area with clients.