Maine Outdoors is here to help others experience, know and appreciate the out of doors.
Don Kleiner and Argy Nestor are the principals in Maine Outdoors.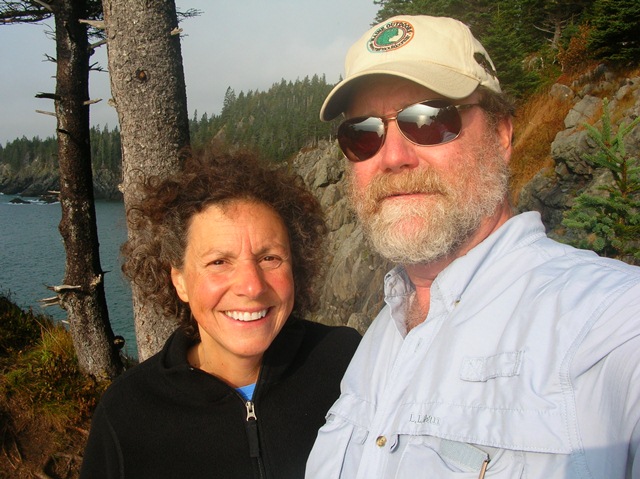 Don Kleiner is a Master Maine Guide, and has been creating delightful outdoor memories for clients for 25 years. Don has received several awards for his work over the years including the 2007 Excellence in Tourism award for a recreation supplier presented by Governor Baldacci at the annual Governor's Conference on Tourism. Don served as the Director of Information and Education at the Maine Department of Inland Fisheries and Wildlife from 1999 to 2003. While there he was presented the Association of Fish and Wildlife Agencies Ernest Thompson Seton Award as the individual deemed as the one most responsible for its program that best promoted a public awareness of the need to support the science and practice of fish and wildlife management. Don also received an Outstanding Service Award from the Maine Professional Guides Association.
Over the years Don has worked with many conservation and education organizations. Don recently served as Chair of the Board of Directors of the Maine Tourism Association is currently the Treasurer. Don is a life member and past president of the Maine Professional Guides Association.
Don is also a U.S. Coast Guard licensed captain who has a Bachelors Degree in Environmental Science and has spent a lifetime learning outdoors.
TheOffice from Timothy Baker on Vimeo.
Argy has been a Middle School Art Educator for twenty nine years and was recognized in 1995 as Maine's Teacher of the Year. She currently works as the Visual and Performing Arts specialist at the Maine Department of Education. She writes a blog on arts education in Maine. Check it out here!
Sign up for our newsletter to get regular updates on Maine Outdoors.