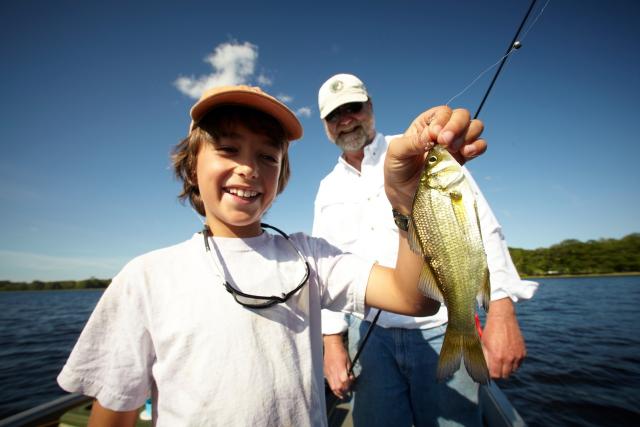 Spend some time catching memories with your family! A half day on a local pond, not fishing for trophies but willing perch and sunfish. This trip is designed to introduce your family to the fun of fishing. Enjoy the boat ride, explore an island, or visit a beavers' lodge along the way. If you'd like; take home a few perch filets for dinner. We can accommodate up to five on a family fishing trip.
What's Included
Maine Outdoors will supply all of the equipment that you will need. Lifejackets, paddles, fishing rods, lures, bait, drinks and even rain jackets. We always recommend that you bring along a jacket as even on the nicest days the air can get cool.
Full day trips include a lunch served by your guide in a quiet setting.
Maine fishing licenses are included when required and any sales taxes.