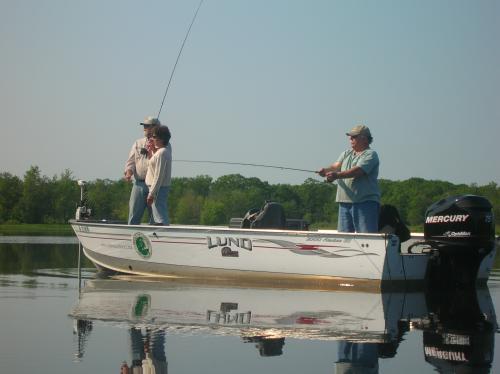 Learn why fly fishing is so popular. Spend an hour learning the basics of fly casting on dry land with a skilled and patient teacher. Then spend the next two hours using your new skills to catch a fish or two with your guide helping and coaching you at every step. This trip is an excellent introduction to a lifelong passion.
For those who have already taken casting lessons this trip can be offered in an intermediate version that will review casting basics and spend time on the important topics of knot tying, equipment selection, the basics of fish biology and how that impacts things like location and fly selection. For graduates of an Orvis learn to fly fish series consider this offering a 301 class in that series. This trip can be done in a trout or bass version focusing our efforts in those species. Develop your knowledge and skill with added time on the water.
What's Included
Maine Outdoors will supply all of the equipment that you will need. Lifejackets, paddles, fishing rods, lures, bait, drinks and even rain jackets. We always recommend that you bring along a jacket as even on the nicest days the air can get cool.
Full day trips include a lunch served by your guide in a quiet setting.
Maine fishing licenses are included when required and any sales taxes.