Most of my October is spent at Libby Camps in northern Maine, while I am guiding grouse hunters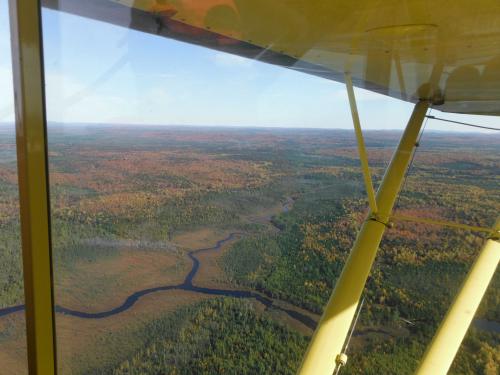 almost every day there are a few days off sprinkled in for me and the dogs. Today was one of those days off and Scott Story was kind enough to take me for a plane ride to look as some of the places we both hunt from the air.
Loads of fun in a small plane and it gives a good perspective on how big the north country is not to mention nearly perfect fall color. Yes you missed it!