Maine is no longer a well kept secret and is now nationally known for excellent bass fishing. We fish for smallmouths and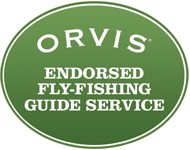 largemouths in small secluded ponds with rocky shorelines, weedy freshwater marshes and large lakes with crystal clear water. Action is best with light spinning gear or flies.
Click here to make your half day reservations today!
Click here to make your full day reservations today!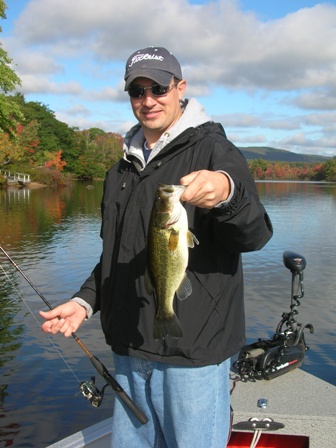 My son and I went out with
Don and had a great time. He's a great teacher and really knows where to go. Spent our time laughing and catching fish…not a bad way to spend the morning! Highly recommended.  Mike
 Rates:
Half day (three hours) $325
Full day (six hours, includes a lunch served by your guide) $600
Rates include:
Maine fishing licenses when required and any sales taxes.
What do you need to bring? Maine Outdoors will supply all of the equipment that you will need. Lifejackets, paddles, fishing rods, lures, bait, drinks and even rain jackets. We always recommend that you bring along a jacket as even on the nicest days the air can get cool. Please feel free to bring your own fishing equipment if you have it. Bass fishing parties are normally one or two anglers and a guide.
Bass fishing trips are by boat in either a 20 foot Lund Alaskan that comfortably accommodates families or larger bodies of water. Or a beautiful 20 foot wood strip Grand Lake Canoe for small ponds and where a quiet trip is the goal. It is easy to customize any of our trips to fit your interest and experience level. Interested in fly fishing? Learn the basics in an hour and then go catch a fish! Eager to see loons or eagles? We can arrange a trip to fit your interest. We can even pick you up where you are staying!
You might also be interested in our other fishing trips