This winter has been a real treat with snow measured in feet instead of inches. So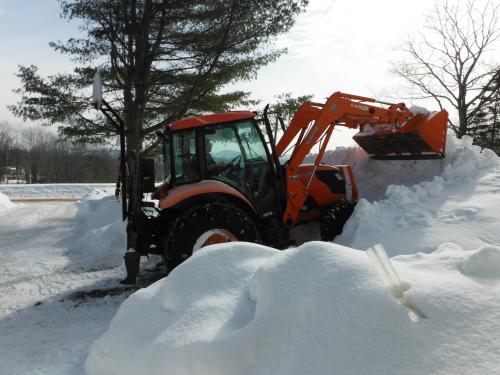 much fell that for the first time since we have lived here we had to have a neighbor push back the snowbanks with his tractor. Which would have been a huge treat when our boys were small
!
There is lots of other big news to talk about. First the new Lund Alaskan is ready for me to take delivery. Of course with all of the snow there is nowhere to put it at the moment. The one i am replacing is still in the yard and at this moment sitting in and behind a huge snowdrift.
In early February I traveled to Boston to do a cooking demonstration at the Boston Travel Show. It was a great deal of fun to work with fellow guide Bonnie Holding to show what Maine Guides might serve for lunch. Last week found me in Asheville North Carolina for the annual Orvis Guides Rendezvous; of course it was cold there too! So my planned day on the water did not happen.
There are several new trips that I will have to tell you about this spring the first one is the multi-day North Woods Adventure put together with Libby Camps and Downeast Magazine. Needless to say a great new partnership with lots of interesting possibilities.
Our woodpile is shrinking fast with all of the cold this winter so spring must be coming soon. I am looking forward to the coming season sharing the Maine Outdoors with you. As always come write or call so that we can make a plan the time I can share with you.
Best regards,

  Don Kleiner
Master Maine Guide
 
Cooking at the Boston Travel Show

Last Saturday Bonnie Holding, a fellow long time guide and the current Director of Information and Education at the Maine Department of Inland Fisheries and Wildlife, presented "Lunch in the Field with a couple of Maine Guides" at the Boston Travel Show.
You can see a segment of our hour on stage here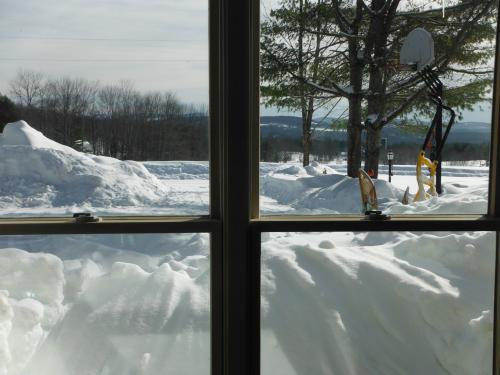 Last week was the annual rendezvous held this year in Asheville North Carolina. I flew down to North Carolina anticipating a warmer climate and a day on the water fishing in addition to the day of meetings and hearing about the new Orvis products.
The trip down started early, a little after three in the morning at seven below zero and went without a hitch. On arrival I picked up my rental pickup truck and headed off to the hotel immediately noticing that the warmer climate part of the plan had not come true. Warmer than seven below to be sure but not a whole lot!

Winter is a time to think about changes at Maine Outdoors and there will be a few new things coming this year. The first is an exciting partnership with Downeast Magazine and Libby Camps that will breathe life into a trip I have long thought many would enjoy. The working title the North Woods Adventure.