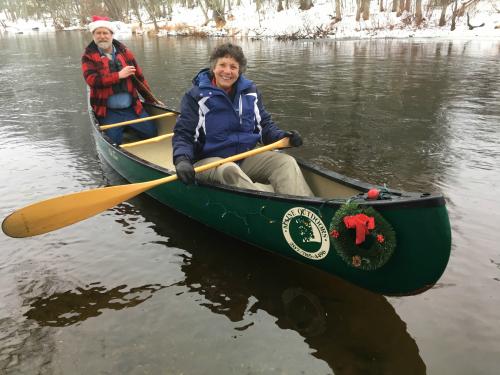 December was cold and snowy as usual but I spent more time fishing and canoeing than most years. Our oldest son Noah got a new pair of waders this fall and is eager to fish whenever he can. The Saint George here in Union is open year round so a few warm afternoons have been spent trout fishing. I even managed to catch a couple. It is an interesting perspective to be wading up to your waist and have someone only a few yards away ice fishing.
We had always wanted to get a picture of canoeing in the snow for a company holiday card but weather and time had not coordinated for 30 years. A few days before Christmas it was warmish and snowing lightly so we loaded up a canoe and headed to Ayer Park for a photo session. It was a ton of fun to get the pictures and as you can see the results were worth the effort.
Finally I have friends who coordinate a fishing event (usually brief) on January 1 each year fishing in the Kennebec River in Waterville. Most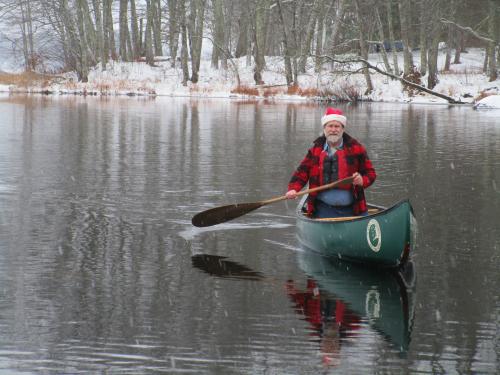 years my schedule and the weather do not allow me to go. Yesterday the temps were in the 30's and there was little wind over the 6 inches of new snow. Nearly perfect conditions. A few of us fished for about an hour and only one fish was almost cooperative.
Hopefully the pleasant weather continues and I will be able to get out some all winter. You should too!