If you bring your own what weight outfit? Many clients ask about bringing their own fishing equipment on a trip and the answer is certainly. I provide all of the equipment you need for your convenience and not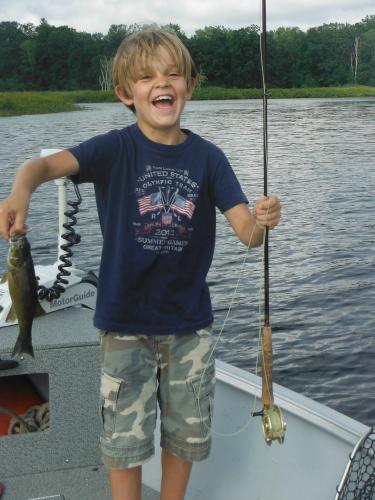 because I insist on it. My Orvis endorsement insures that I provide their fly gear for clients to use and try.
Over the years I have settled on the following preferences and are the rod weights I provide.
For freshwater bass and pike a 6wt to handle the bigger flies and an afternoon breeze. At times an 8 wt would be a better choice because of some especially wind resistant fly or a stiff breeze. I have found that most of the time the heavier outfits are tiring for beginners and have tended to go as light as I can. There are exceptions of course, always!
On the salt for stripers and bluefish I like a 9wt because of big flies and an ever present breeze. An 8wth fills the need nicely most of the time. Can you see an overlap that allows for only one rod on both?
There are many variables that might call for something different but those are the general go to for me. Modern fly rods have some so far from what I had when I was starting out. They are all way better. Of course I am partial to the Orvis line and am really liking the new H3 9wt that I purchased last year. Yes they made a really good product better.