The snow that was much discussed for this morning did not appear, at least here. Cold for May to be sure at 37 degrees but no white precipitation and much less wind than predicted. A win for someone with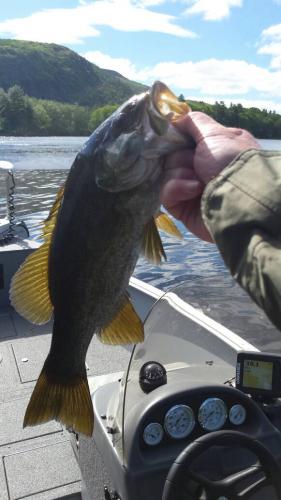 vegetable seedlings in the ground earlier than they should be.
Yesterday was my third early season scouting trip on Megunticook Lake. Water temperatures are still low (around 57) and I might add warmer than the air this morning. I posted a short video of the morning on the Maine Outdoors Facebook page.
It was a pleasant early spring day to be on the water a little breezy for casting a fly but I managed most of the time. Same as last year the early season on Megunticook produces fewer but bigger fish. I'm looking forward to my first clients there on Thursday which is supposed to be the pick of the week.
The stripers have arrived in southern Maine so it will not be long until everything is happening at once!