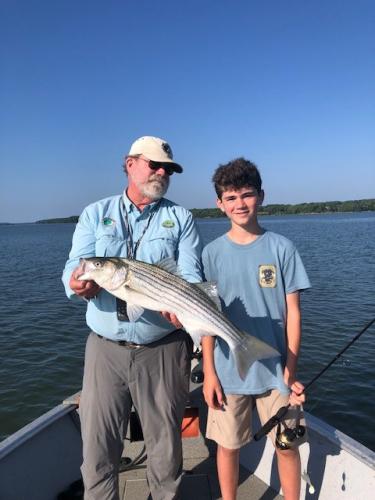 We have been though a hot dry stretch; this morning things are feeling much better.  There are showers in the forecast every day this week and temperatures are a little cooler this morning. Still too warm in my book but we are past the heat advisories.
Part of the noticeable swing to fall is that the sun rising earlier each day. I notice because I need to turn on a light to make coffee in the morning. When I get to this point in the summer and can see then end, I wonder where it went. In my case time sure flies when you are having a great time.
The best parts for me include helping folks catch their first fish and this year many of those were on a fly rod. Not only did those folks catch a fish but they learned to cast a fly. Quite an accomplishment in my book.
I have been learning to issue fishing licenses electronically and like it for the most part but it failed in the heat and bright sun. I could still issue paper licenses so really seamless at the end of the day. On my list is a method to make that work better because the end of month reporting is so much easier. Not to mention how much less paper I have in the office.
There is still a lot of my season to go and for the first time ever October is completely open for fishing trips. I am not planning to guide at Libby Camps this fall making the best part of the Maine year available for the other trips I offer. Hope to see you all before the leaves fall and the snow flies.