Argy and I have been very busy this winter with schedules packed during the week and some weekends. We planned to get away this weekend but neither of us had time to make any arrangements. I know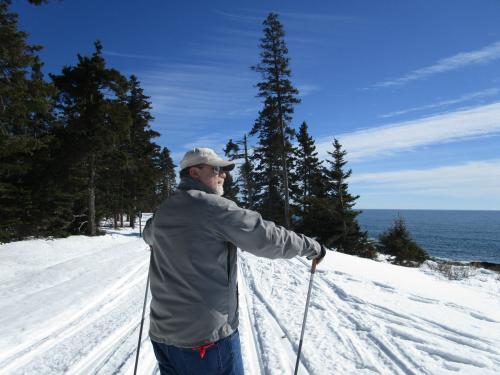 embarrassing. At the last minute we decided to stay local and spend the weekend at the Samoset Resort in Rockport, over the years many of my clients have stayed there and I frequently pick them up at the front door. A treat for us to be sure, great ocean views and close by to the great restaurants in Rockland, not to mention we knew exactly where to go.
Our recent work stretch made a lot of sitting by the windows and writing needing to be done although we also spent considerable time walking on the golf cart trails around the property (something you can't do in season). Our stay did give me an insight to how delightful it is to just sit and look out of the window and to realize how much easier things were for us. We know where we like to eat and where the grocery store is and how a change in the weather forecast might impact us. So at some level we are ahead of a visitor.
The real lesson for me is to make everything convenient for my clients. A hotel pickup might help, an address for a phone GPS is a real help, providing all of the gear accepting credit cards all designed to make it easy. I'm spending some time this winter thinking about ways to make it even easier.