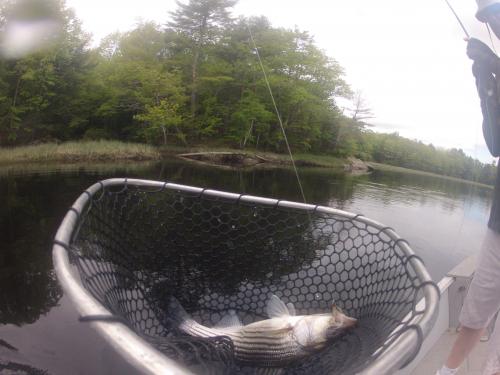 My party on Saturday commented on how I have things where I need them just when they are needed. The comment was about a second pair of long nose pliers fastened to the side of the console in the boat but as I thought about it that is not the only item. The guest registration form or fishing license ready to be filled out at the start of the trip, the cold water waiting in the cooler on a hot day, the towel to dry the seats before clients arrive in the morning all have been honed over time to improve the quality of the trip and remove obstacles.
Some are obvious to everyone for instance most folks comment on the GoPro Camera mounted on the handle of my landing net or that I can accept credit cards using my phone. Others are back end and make my life easier like Touchnote for sending thank you postcards using those GoPro images or TimeTrade that allows me to take reservations online while I am doing something else.
Other things we almost take for granted good quality public boat launches on every lake that I fish, well managed fisheries resources, comfortable life vests when needed, the safe Lund Alaskan and of course beautiful scenery!
All of these parts and more, make it easy to spend time with Maine Outdoors and possible for me to say frequently "all you need is a jacket and a smile". Actually I have spare jackets and rain gear in the Sequoia if needed!