Thirty-five degrees this morning with the wind in the southwest. It has been very cold since late December with several mornings in the range of twenty below zero. We have had plenty of snow. A good old-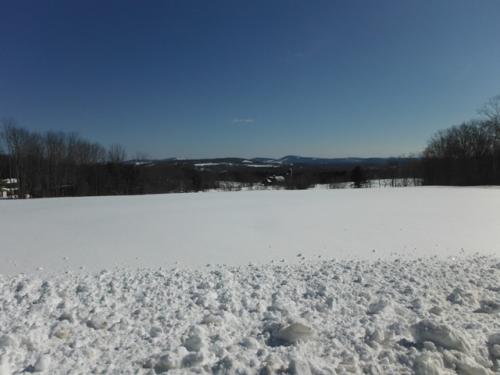 fashioned winter here in Maine. Although records were broken for lowest high temperatures and the longest stretch below fifteen degrees. Still the winter skies have been as clear and blue as they always are. I love seeing the winter constellations when I get up in the morning.
The days are already noticeably longer in both the early morning and the evening so it is time to start thinking about the coming season. I have a reservation for the Orvis Guide Rendezvous in Ashville North Carolina and am already looking forward to visiting there again this spring.
Part of the season preparation has been a review of expenses from last year and as you might imagine they have gone us considerably since the last time Maine Outdoors changed prices in 2010. An increase is overdue. The new prices will be in effect for the coming season unless you have already have a trip gift certificate. Never fun to have to raise prices but it needs to be done to maintain the high level of service that our clients have come to expect.