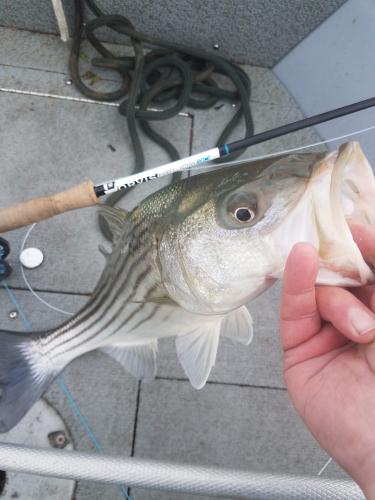 Yes, there are stripers in the Saint George. Not large numbers but enough to keep things interesting. I guided two trips there in the last three days and had success on both trips. If you want to keep a fish the new slot limit will make that more of a challenge. The slot is now one fish per angler between 28 and 31 inches. Not really a problem for me since the majority of my clients do not keep fish and I typically keep one a season. Hopefully that measure results in even better fishing in the coming years.
My comment so far is that the fish are much further downriver than I think of them being this early in the season and taking mid summer patterns. Yesterday after trying all of the usual upriver spots I moved further down and there they were. Not in huge numbers but enough to keep things interesting.
From here on it only gets better as more fish head our way for their summer vacation!