Spring arrived last evening followed almost immediately by a rising full moon. This full moon also marks the last bright winter moon with snow on the ground and no leaves on the trees.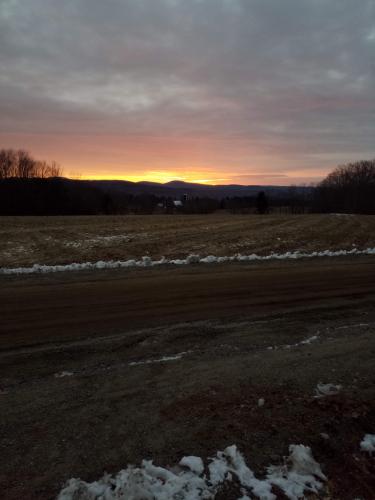 Spring is getting close here, I can tell because the snow pile in front of the dog kennel has reduced to the point where the dogs can see when someone pulls into the driveway. The mud has started to dry out on the Beote Road. On the last few trips to the Statehouse in Augusta it has been warm enough to wear just my sport coat. Although some stare at me like I'm foolish. Can the migrating woodcock be far behind?
Of course for me spring does not really arrive until I can launch a boat and go for a ride on a warm afternoon. I'm guessing that we are still a few weeks from that event. Still it is great to think that we are getting closer every day.
Somehow we not refer to the lunar phase that I grew up calling Perigee a Supermoon. As if it had really become something extra. Still brings big tides both in and out and storms still seem to focus around the full moon. Enough with the old guide weather lore what I really want to note is that spring is coming and I am looking forward to launching a boat for the first time that warm afternoon.