If you have nothing else to do on a cold November evening join us! Who knows what I might say. Georges River Trout Unlimited (GRTU) welcomes Don Kleiner, Master Maine Guide, to speak at the November 11th chapter meeting in Rockport. Don has been creating delightful outdoor memories for clients over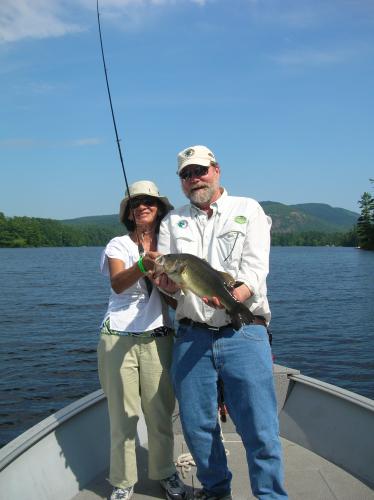 the last 35 years. His company, Maine Outdoors, www.maineoutdoors.biz , offers guided fishing and canoe trips in the mid coast. Every fall Don guides upland bird hunters out of Libby Camps. Don is the executive director of the Maine Professional Guides Association where he provides a variety of duties including representing them in front of the Maine State Legislature, Inland Fisheries & Wildlife, and other state agencies. Over the years Don has worked with numerous conservation and educational organizations including the Maine Conservation School and the Ruffed Grouse Society. He served 10 years on the board of directors of the Maine Tourism Association as board chair and treasurer. Currently, Don is appointed to the board of Maine Land for Maine's Future, the Forest Legacy Committee, the steering committee of Keeping Maine's Forest, and he also serves on the steering committee formed by the Maine Dept. of Inland Fisheries and Wildlife. Don is U.S. Coast Guard licensed and has a Bachelor's Degree in Environmental Science. 
Don's topic for the evening will be, "What the Conservation Community Missed in the Last Twenty Years. It is Not What You Think." 
The GRTU Monday, November 11th chapter meeting will be held in the upstairs mezzanine at Flatbread Co., 399 Commercial St. (rte 1) in Rockport. The meeting will start at 6:00 pm with an informal gathering for those who wish to converse casually and purchase their dinner from the menu. The GRTU members meeting begins at 7:00 pm. GRTU conducts a raffle directly following the speaker. Trout Unlimited membership is open to all, and the Georges River chapter welcomes new members from mid coast Maine. Meetings are free and open to the public. Trout Unlimited is a nationwide non-profit organization dedicated to the conservation and preservation of cold water fish species in North America. Visit us on Facebook, online at www.georgesrivertu.org or call Steve Hirshberg, Vice President, at 207.832.1166