On a recent family fishing trip the catching was pretty slow. They enjoyed a trip last summer where it seemed like every fish in the pond was eager to get on the end of one their lines. Not so this day. Yes they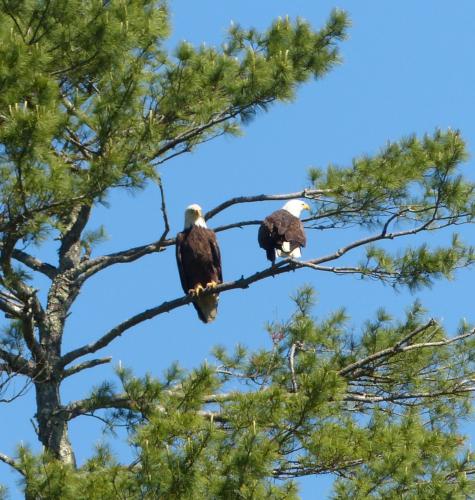 caught more than a few fish but they came slowly.
I fished each spot and then moved hoping each time to improve our luck. On one of those moves we lucked on to 6 eagles hanging out together. As best I could figure there were 2 adults, 2 immature eagles (last summers chicks) and 2 fresh out of the nest. Even though it seems quite early for eaglets to have flown the nest that is sure what appeared the case. The eagles were very cooperative flying close by and giving us great opportunities to see them pretty close to us.
At any rate even though the fishing was slow the eagle viewing was a 10. It really was another thing that made the trip that day!