Yesterday was my first Nature Exploration Canoe Trip of the season. I spent the afternoon with a German family it was hot at Ayer Park when we started but the breeze kept the air comfortable on the water.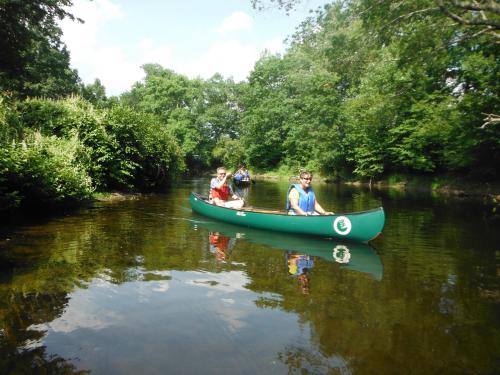 Teaching a new skill is always made a little harder when you live in different languages but like most from other countries my clients understood English very well and were quickly able to move the boats like they had been canoeing for some time.
What I forget though is how truly amazing being on the water in Maine can be. We saw several eagles although only one up close, many streamside wildflowers were in full bloom. Including cardinal flowers that to me signal summer coming to a close. Turtles are taking full advantage of the warm sunshine and sunning all along the river. We even saw a good sized snapping turtle trying to hide in the grass on the bottom but very much in plain sight due to the low water from our dry summer.
I was asked "where are all of the people?" since we had been pretty much alone after leaving the park. And the review from the clients afterward made it clear how special a place they had been to. "A perfect day". Consider me reminded!