I marvel every year at how September in Maine is so underutilized. The weather is near perfect temperatures warm but not hot, usually dry with clear blue skies. Fishing this morning was delightful actually caught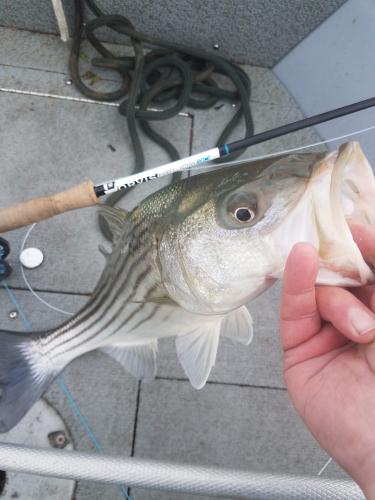 so many stripers between 24 and 28 inches that my arm hurt when I quit. One of these fish is shown in the photograph but I have to apologize for the quality. With no guide on board to control the boat, net the fish and take the pictures I was a little distracted.
The last two Septembers have provided some of the best striper fishing of the year. The best part is that for the most part I am alone on the river. A few lobstermen but most of them have started to work further offshore, a few clamdiggers on the low tide and today only one other boat fishing for stripers.
Hard to imagine why more folks are not signing up for this but actually I guess I am glad that they don't. Tomorrows tide is nearly perfect again so I guess I will just have to go fishing by myself.