The season is off to its start. The grass is getting green and the first flowers are in bloom. All of our local lakes and ponds are ice free and waiting. I took the winter cover off of the boat last week and actually got in a few hours of fishing a few days later.
It was a cold rainy day but the fish as usual did not mind the rain. Like most springs the water levels are quite high. Although not the high water that the major rivers are experiencing elsewhere in the state. Water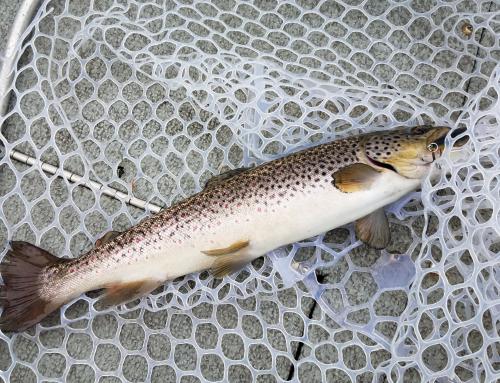 temperatures are in the high 40 degree range making it an ideal time to run into that odd trout while bass fishing. In fact this nice trout was the first fish to the boat in the new season followed soon after by several largemouth bass.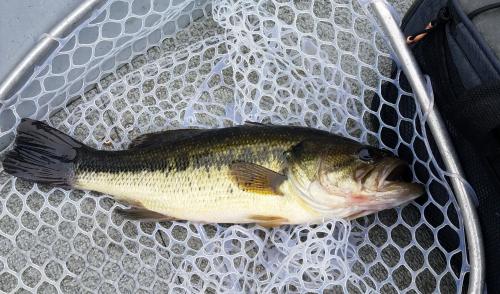 Many of my clients will be pleased to hear that I missed several fish. They would follow the lure almost to the boat stalking from below and then scoot away with a big swirl. If I was guiding I would have asked what was wrong with that one?
Before long I will be asking that question to one of you and won't mention all of the nice ones I missed this afternoon.