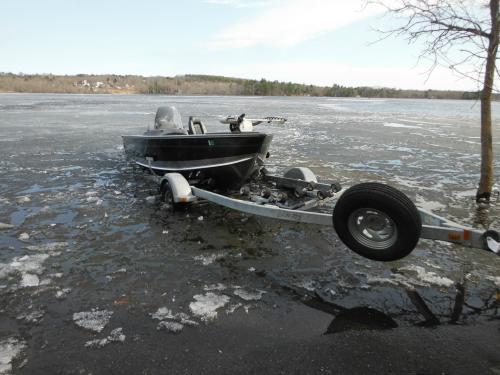 Yesterday was warm and sunny so Argy and I took the new Lund down to Seven Tree Pond. The boat launch was ice free even though a good part of the north end was covered in ice. We launched and motored up the Saint George into Round Pond looked around some and returned to Seven Tree. We went over to the eagle nest to see if it is occupied this spring and could not tell. At this point the wind shifted to the northeast and picked up a little.
When we headed back to the launch the ice had shifted and blocked our path. Luckily we only had about forty yards of two inch thick ice that was mostly honeycombed and rotten to push through. We made the launch but loading the boat was a bit of a challenge all ended well though. I'm sure that the other boat on the lake had a more difficult time of it as the ice continued to pile into the launch and by the time we left it was a couple of hundred yards to open water.
The new Lund Alaskan arrived last week and in spare moments I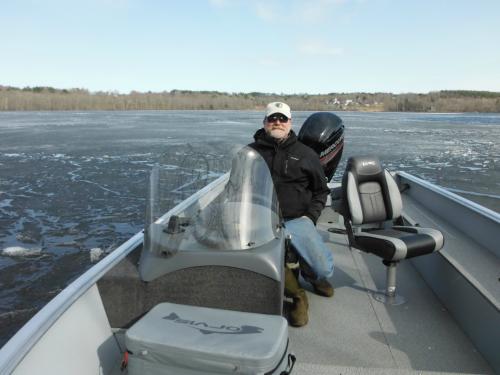 installed all of the custom features I like. The simple things like pliers in a holster where I need them, compass right in front of my line of sight and a knife handy but tucked away. With all of that complete the new outboard needs to be broken in over the next couple of weeks; after all of the ice is gone!