So my afternoon on the water was cold and wet. Sunday afternoon I had to end a trip because of a fast moving thundershower. Not every day is a warm and sunny home run like the day I was watched slyly by this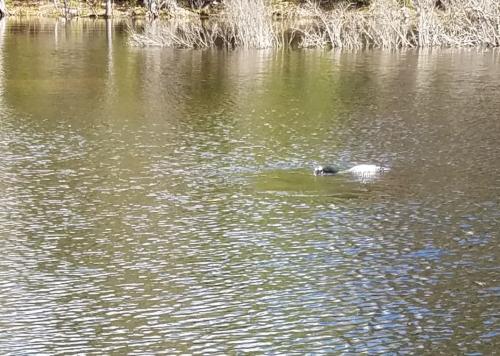 loon to be sure we did not disturb her nest. On the upside there are a few stripers around, not a lot but enough to keep things interesting and the bass on freshwater are starting their spawning season.
With a little sun and warmth we will see things come around to where they should be but until then the forecast is gray and drippy. Lets hope that the nesting birds are able to keep their hatchlings warm and dry. Since I am in the house with both woodstoves going to drive out the chill.