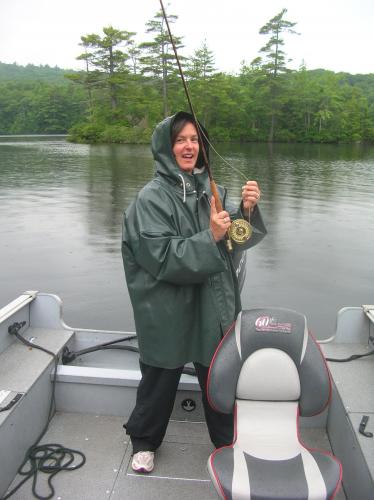 That was quite a storm last night to be sure. When I got up at 5AM there were wind gusts of over 50 miles per hour and it was raining sideways. I had been awakened by the wind several times in the night which makes me think that the wind was stronger overnight. Several inches of rain fell but so far things are draining, and water is flowing where we all hope it would.
A storm like this makes me glad for good raingear and over the last ten years or so I have been all over in my search for just that. For most of my life I wore the green commercial fishing gear that is everywhere on the Maine coast. I had switched brands once and wore the heaviest available, but the downside is that you make your own weather inside of it. So I tried a few brands of the "breathable" stuff. Most did not last very long for me, even the commercial fishing versions.
After years of failed experiments, I am back the green commercial fishing stuff and the brand that was the standard back when I started needing real raingear in the 1970's made by Helly Hanson. Only now it is lighter and stretchy to ease movements. Not fancy to be sure and I miss the pockets to put my hands in on a cold wet morning but I am dry and warm. Which is really the point.