Early winter mornings are the best. Especially this winter with clear mornings that are not too cold. When I get up at 4:45 the stars fill the sky or the moonlight is bright on the snow cover. As I go through the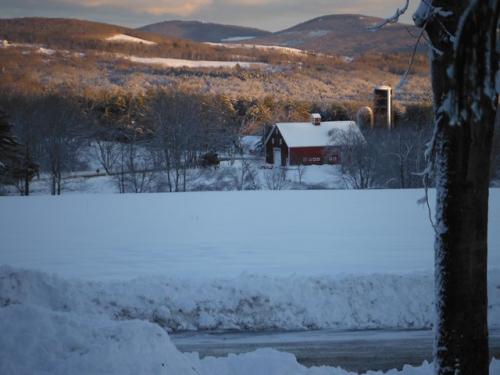 standard routine getting the stoves going and the coffee made it is still dark making the fire in the living room stove a source of light and heat. The entire routine takes about 15 minutes; sometimes less if things go well and the temperature in the house begins to rise.
As the fires get going, I add more wood as needed. But mostly I just watch the warm glow take over the room. In mid winter the sunrise is late, around 7 now, but well south so that it is clearly in our view. Soon enough the sun peeks over the horizon and the day is underway. Temperatures warm slowly outside and before long the dogs can leave the relative warmth of my office for their kennels. The crystal clear skies allow a flood of sunlight into the house later in the morning.
Things to do today to be sure but still a pleasant way to get the day underway.