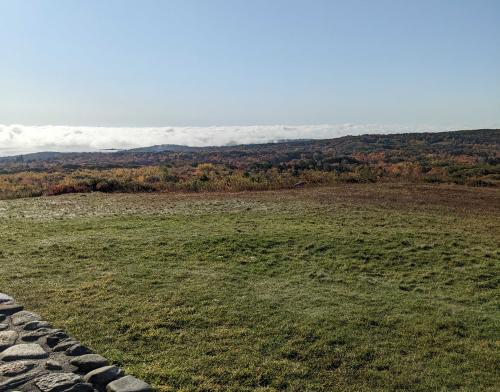 I have been pretty much under the weather for about a week now. What I get for attending a conference in Portland last week. No COVID thankfully but what I would describe as a killer cold started in my chest and now migrated to my head. No fun to be sure I had to cancel a few trips and have not been out with the dogs as much as I planned but still managed to get in a little time on the water and out with the dogs.
Argy and I hiked up Beech Hill in Rockport Sunday morning a short easy trail with a spectacular view as you can see. I am looking forward to being back at full throttle soon but until then I'm taking it easy drinking lots and keeping up on my ibuprofen.
Hope that your mid October is noticeably better!