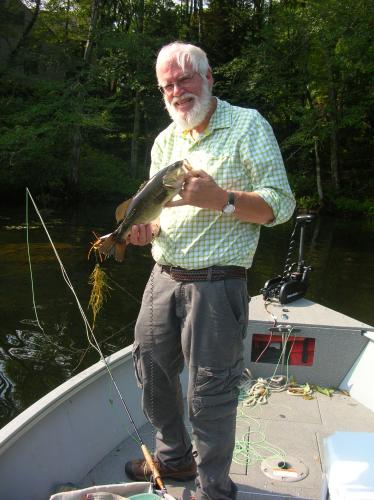 I spent part of this afternoon replacing the floating fly lines on the rods I use to teach fly casting. Makes a huge difference in casting distance I hope that my students on Friday will be casting like pros in an hour or so. I clean lines regularly but still they get stepped on, the coating gets broken and after about a year they're hard to cast. Easy enough to order replacements and it only takes an hour or so to put the replacements on.
People don't consider how much of that sort of work needs to be done on a regular basis as part of being a working guide. Line on fly rods, monofilament on spinning reels and a myriad of other small maintenance tasks need to be done periodically throughout the season. The goal being to give my clients the best piece of equipment I can for the task at hand.
A pair of binoculars close by when we need them or sunscreen or a cold drink all of that adds to your trip but takes a little forethought to have ready when needed. Hopefully I have everything that you expect and more every time we are together. At least that is my plan!