Temperature over 30 when I got up this morning for the first time in a while. The finches at the feeder are clearly searching the yard for nest sites and the air has a softness to it. The forecast tells me that less wood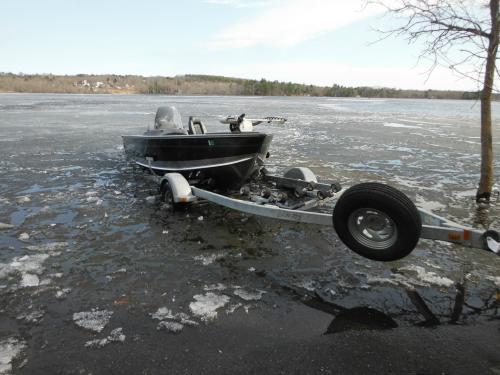 will need to be fed to the stoves this week. Not to say winter is over, here in Maine March is very much a winter month but with longer days and the sun gaining strength we can begin to talk about ice out.
In most of the country I am certain that ice out is not something to talk about but here in the more northern parts of the country it is an event. We all look forward to it. You don't need to go far to find a contest based on when the ice goes out in some local lake. Megunticook Lake in Camden where I spend a good part of every year has a contest of its own. You can enter here! Take a guess who knows you might win.
Of course, with ice out under discussion launching a boat is not far off either. Hopefully with more open water than in this picture. A day I am looking forward to very much.