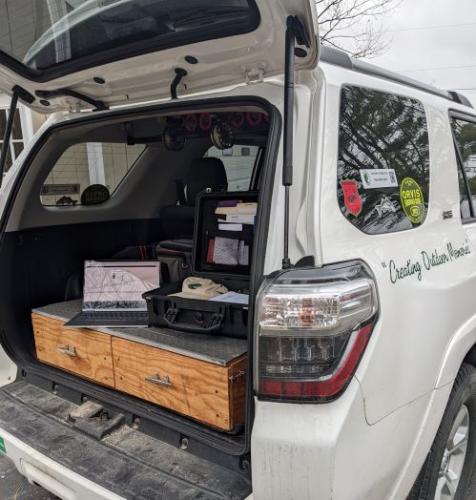 The work of biologists and those that protect Maine's fishery resources is dependent on the funding provided by our license fees. That is why I became a license agent (30 years ago now) to ensure that all of my clients help to fund the resources we enjoy and appreciate. Licenses are required by law on fresh water and saltwater for everyone who fishes and is older than 16.
To make things easier licenses are included in the price for every trip where they are needed. The state has been transitioning to an electronic system of issuing licenses for some time and I reluctantly made the switch a year ago.
On saltwater your name and address are enough information. On freshwater trips expect an e-mail with a link to a form that will collect the detailed information needed to fill out your license before the start of your trip. If you cannot do that no worries I can issue a license at the start of your trip, it only takes a few minutes.  The online form just makes it go faster when we are together and gets us on the water quicker. Not to mention I can issue the licenses in the morning before the trip from the office getting around all of the connection issues.
This method is working nicely and is especially simple for my repeat clients I look you up in the state license system, update any changes and issue your license. I save the electronic licenses in a folder that I can see on my phone if we should need to show your license to a game warden.
The really big news though is that June was the first month that I was able to provide all of the licenses for clients electronically. Definite progress and nice to see that the system is not only working but easier for everyone.