It is the people that make my business a joy. We are all in the middle of a topsy turvy time that is for sure. COVID cases are on the rise here in Maine but still we are nowhere near the rest of the country. The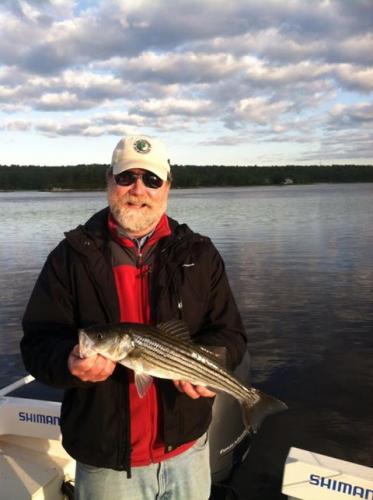 economy had a pretty big stop at the beginning and everyone is gradually figuring out how to work from home if they can. Schools here are not likely to open for the rest of the year. So everyone's life has been rearranged.
The government programs designed to help small companies like Maine Outdoors have only begun to reach the intended businesses. Yes, I applied, twice actually because I needed to use updated forms and different documentation three days in. I have heard nothing from them since.
No worries though. I have a spectacular bunch of clients. Heard from a few of you and am delighted to know you are doing well. Some have bought gift certificates for trips they are planning to take in the coming season. Granted they know me and were most likely already looking forward to fishing with me this summer but they wanted to be sure that Maine Outdoors (and my family) had enough cash on hand to keep going. I am so humbled and grateful; you simply have no idea.
Enough so that I am not even wondering if the bank will come through.  They will do what they do but I already have the best folks as clients and I am truly looking forward to seeing them again!