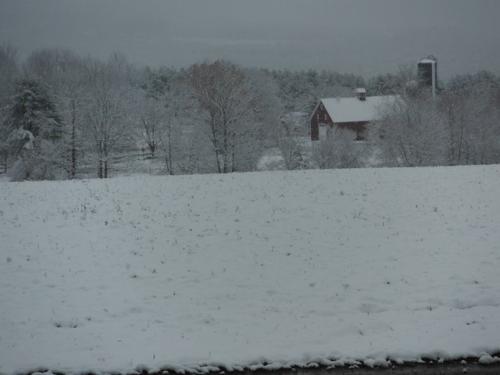 The lawn is white this morning; not a real snowfall but a quiet reminder that winter is coming. I've been back from the fall season at Libby Camps for a couple of weeks now and many end of season chores are underway. Things get cleaned up and put away to be ready for next season. Many items that see regular use need to be replaced and a review of the business details is underway.
Today the Lund Alaskan heads to Waldoboro for its annual maintenance. The small Lund is already covered and put away. I always hope to get out again even in early December, but the weather has turned cold early this year after a long summer like stretch.
It is also the time of year when gratitude sets in for another good year with lots of great memories. I have a few stories to tell about some amazing events last season. But later. Thank you all; clients friends and family for making it possible for me to do the work I love.