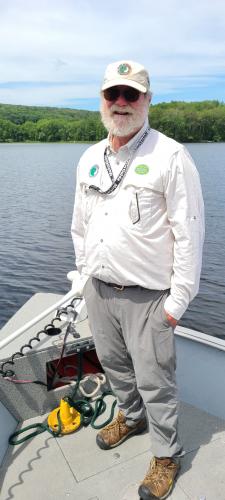 There can be no doubt that it is summer this week. Hot and humid, it has been a while since we have had a stretch like this and remarkable that there is no afternoon sea breeze to cool things off. I have done a series of learn to fly fish trips and have a few family fishing trips in my calendar for the rest of the week. Fishing slows when it is hot like this and I need all of my tricks and little spots to put a few fish in the boat.
All of this years young wildlife is nearly grown. Eaglets have fledged and are usually hanging around the nest somewhere learning to fly and feed themselves. Fun to see and watch. Yesterday I noticed that the young porpoise I have been watching is now about three quarters the size of the adults in that pod. Most of the loon chicks are nearly the size of their parents.
This week I noticed that the yellowlegs (a shorebird) have formed flocks and are getting ready to migrate. Fall is on the way.