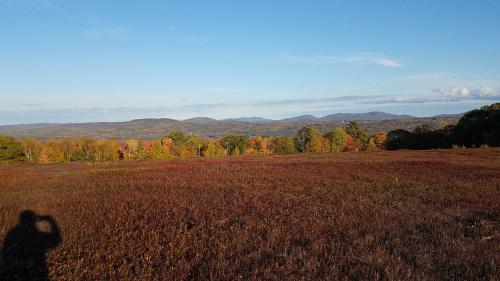 Fall is definitely here with the brilliant displays of color, cooling temperatures and my annual transition to guiding upland bird hunters at Libby Camps. The last few fishing trips of the summer season are behind us and there are a few trout fishing trips ahead but the pace is slowing a lot.
Next year I am planning to guide many fewer bird hunting trips (my dogs are not pleased to hear this news), being away in the best time the year has become a lot less fun for me. I am looking forward to more time on the water next fall.
There is wind and rain in the forecast for the end of this week so most of the leaves will come down as we begin the slide to the winter season. I have some speaking engagements lined up for this winter the first one is for the Georges River of Trout Unlimited on November 11 at Flatbread in Rockport, ME 7PM.
Take a moment this week and get outside to enjoy the beautiful fall foliage.