One aspect of guiding that I overlook far to easily is the excitement that clients bring to the trip. The anticipation and eagerness to get out on the water. I think that I play a role in some of that but most of it comes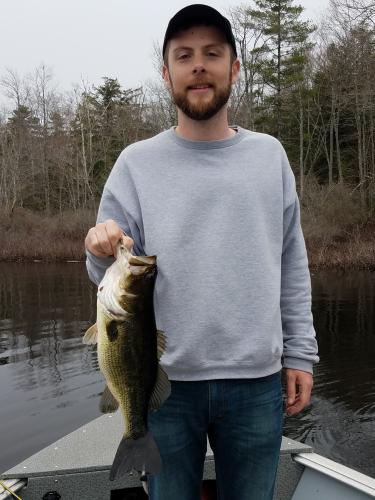 from being in this place and being able to do. The great expectations are not necessarily about catching lots of fish but rather having a day on the water and all that can bring. Good weather or bad, wind or none, wildlife sightings or an eagle or loon up close. I am guilty of expecting those and not remembering that the anticipation for clients is a huge part of their experience.
This weekend I was reminded by a young man who brought a ton of enthusiasm and excitement to his fishing trip with his dad. That feeling is contagious and reminded me of what I love about being a guide. No we don't always catch big fish or even a lot of fish but we always see amazing sights and make great memories.
Oh by the way the fishing was very good for early May and we caught more than a few nice fish along with enjoying the day on the water.