Most years November is a time to catch my breath after the season, not so this year!
First we skipped right over late fall and went straight to winter. As I write this we have about eight inches of new snow on the ground and temperatures have been well below normal through October and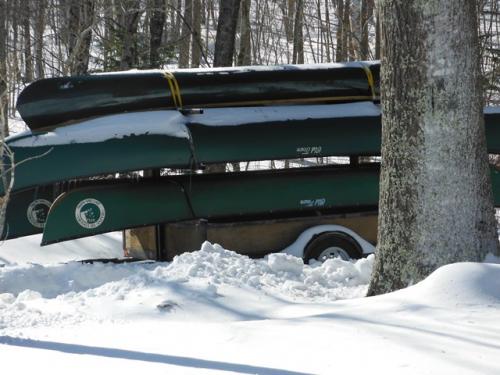 November. Keeping me from doing much late season fishing or bird hunting. I suppose that is a good thing though as I have been busier than normal with a variety of meetings and events.
The range is interesting and each informs the other Maines Land Conservation Task Force, Land for Maine's Future, a landowner user group recreation conference put on by Keeping Maine's Forests and a 3 day conference on Outdoor recreation in the northern forest region have filled my time this month. Some part of my responsibilities as Executive Director of the Maine Professional Guides Association and some volunteer efforts as my contribution to the conservation that makes Maine Outdoors possible. No matter what though the pace has been a little daunting.
Argy was invited to the HundrED Innovation Summit in Helsinki Finland. You can read about the adventure here. No I did not get to go because of all of my other commitments. In case you thought that my world was perfect.