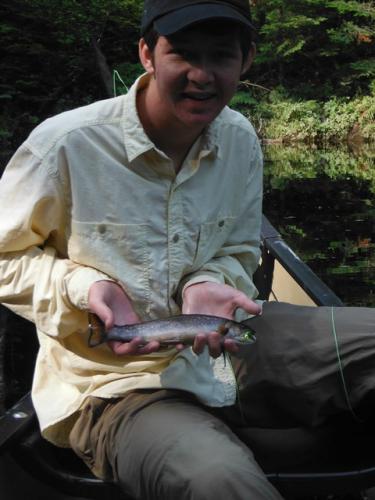 Mid Coast Maine is not a destination for trout fishing to be sure, but we do have some excellent opportunities for great days on the water. From native brook trout in small dark streams to browns in larger rivers the opportunities are here. We also have a few small ponds and many of our lakes that provide good trout fishing.
The best months of the season for trout fishing are May, June, late September, October and November. Fly fishing for these beautiful fish is a passion for many traveling anglers we can offer trips wading small rivers or by boat or canoe.
What's Included
Maine Outdoors will supply all of the equipment that you will need. Lifejackets, paddles, fishing rods, lures, bait, drinks and even rain jackets. We always recommend that you bring along a jacket as even on the nicest days the air can get cool.
Full day trips include a lunch served by your guide in a quiet setting.
Maine fishing licenses are included when required and any sales taxes.