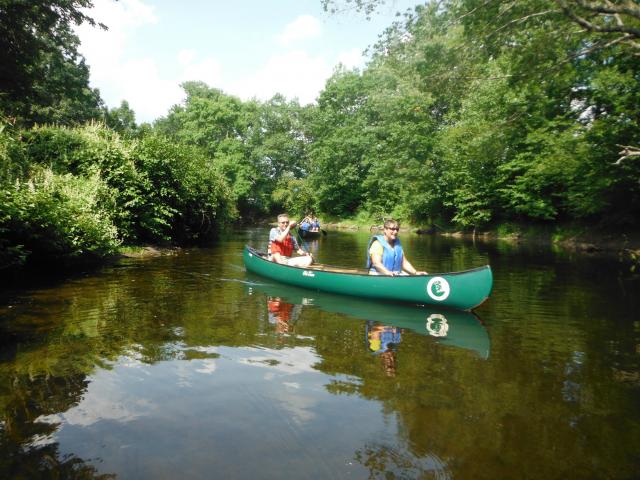 Paddle, explore maybe even fish a little! Our Exploration canoe trip is just the thing for kids from one to one hundred with plenty of time to explore the natural world. Bird watching, critter dipping, and just messing about in boats are the theme of this trip. The scenery is beautiful and time seems to melt away as you spend the afternoon looking to see what is around the next bend in the river.
You do not need to know anything about paddling a canoe or the critters you might see. A friendly knowledgeable guide will add interest and fun to your trip, while helping you have a safe and enjoyable learning experience. Maine Outdoors trips are for your party only and provide an opportunity for you to work directly with a guide. Trips leave Union and return three hours later with a new understanding of and appreciation for the natural world.
What's Included
Maine Outdoors will supply all of the equipment that you will need. Lifejackets, paddles, fishing rods, lures, bait, drinks and even rain jackets. We always recommend that you bring along a jacket as even on the nicest days the air can get cool.
Full day trips include a lunch served by your guide in a quiet setting.
Maine fishing licenses are included when required and any sales taxes.