This is a very unique offering made possible by our son who is a rock-climbing guide based in Camden at Equinox Guiding Service.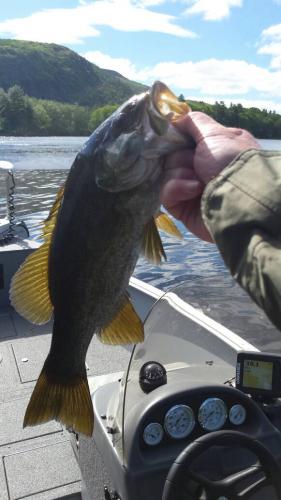 Spend a morning on Megunticook Lake in Camden on any of our half day freshwater fishing trips, family fishing, learn to fly fish or bass fishing; enjoy lunch served on the shore of the lake served by your guide and then head off to your next adventure on the rock face you have been seeing glimpses of all morning.
If you are interested in a specific style of rock climbing, looking to improve your technical skills, or just hoping for a fun day with your family, they can help you reach your goals! All rock-climbing gear is provided
during your trip. They love climbing almost as much as we love fishing and want to share their passion with you!
All equipment is provided on both trips and the trip includes a delicious lakeside lunch.
What's Included
Maine Outdoors will supply everything you'll need for your fishing or nature exploration trip including:
Boat and Guide
Fishing rods, lures, and bait
Drinks
Rain Jackets (if needed)
Fishing licenses
What You'll Need to Bring
Your jacket in case the weather turns cool
Your smile
Your credit card
For full day trips, Don will include lunch at a quiet shoreside setting.
Please note: taxes are included, and rates are for the whole family group, not per person. You will have a private trip for your family, not be part of a larger group.
Your unique Maine adventure is a quick click away! Enjoy the Maine outdoors with your family, under the care of a Master Maine Guide.